This article is also available as an interactive guide. Simply follow this link:
How to configure a Syslog Server – Interactive Tutorial
Macromedia Flash Player is needed.
1. Right Click on Services -> Add Service -> Syslog Server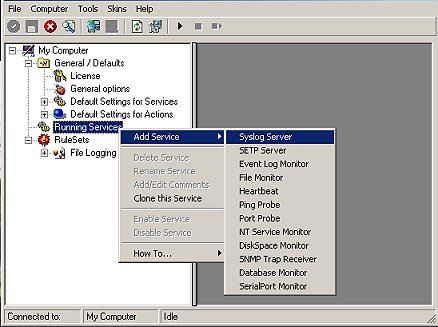 2. Give some name of this Syslog Server. I will be using the default name which is "Syslog Server 1". Click on "Next" and then click on "Finish"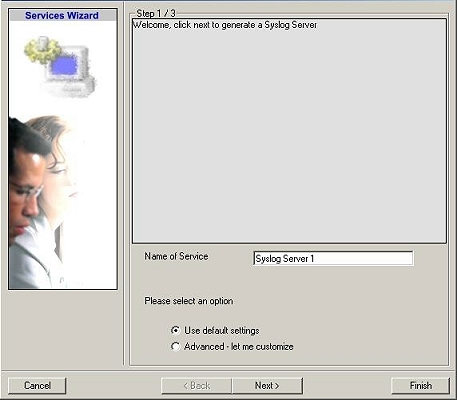 3. Now you will see a new node in the Tree View on the left hand side under the "Running Services" node with a name "Syslog Server 1". Click on it. It will open up the configuration page for this service on the right hand side as shown below: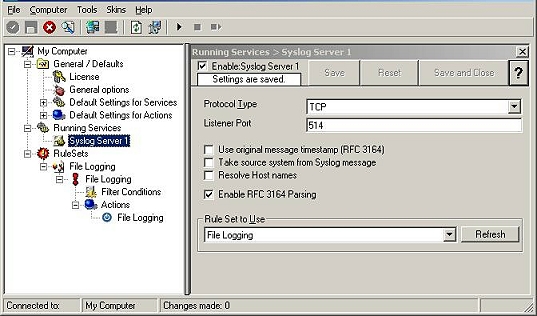 4. Now change the protocol type to UDP (if you are reading the step by step guide for configuring with PIX). Change the port to 514 as shown below: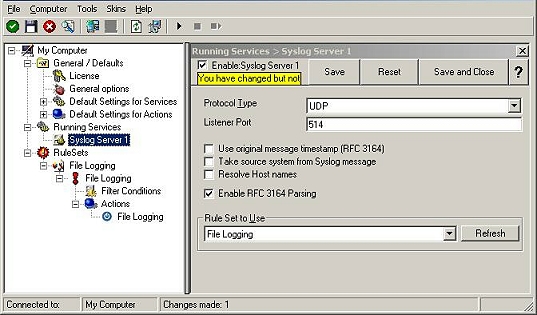 5. Once you make these changes, you will see a yellow highlighted text that says "You have changed but not saved". Press the Save button on its right to save the settings.
6. Now click on the play button at the top as shown below:

How To Configure a Syslog Server